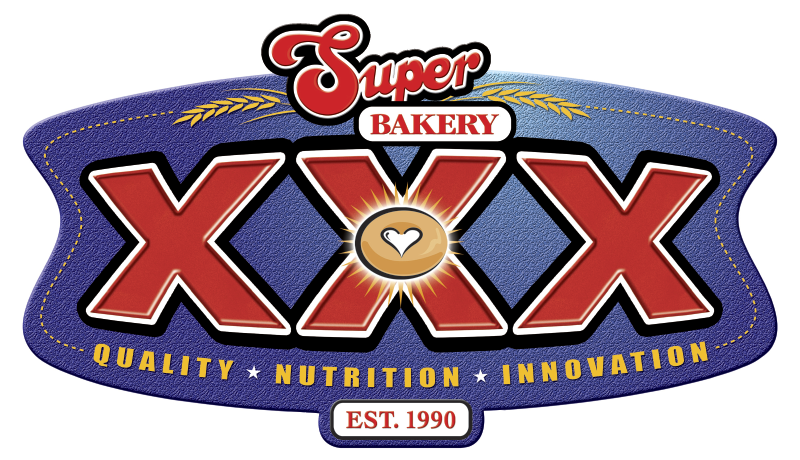 Super Bakery
Quality
At Super Bakery Quality is non-negotiable.  That's what makes us Super!
Innovation
Innovation is what sets us apart!   We constantly strive to create unique, new products that meet your needs…and make you happy.
Nutrition
Our goal is to provide you with the BEST "Better for You" NUTRITIONAL options in ALL of our bakery product categories.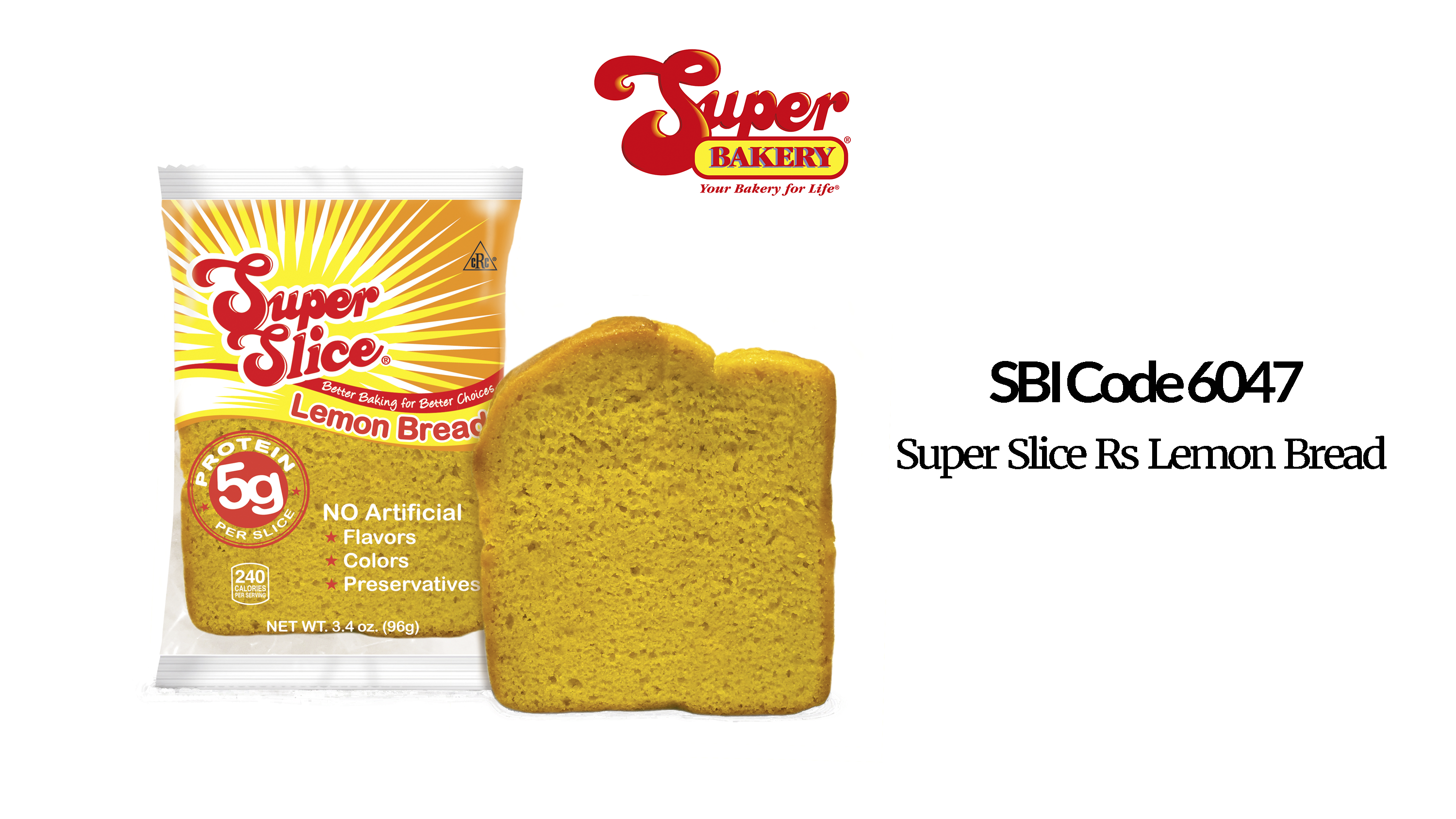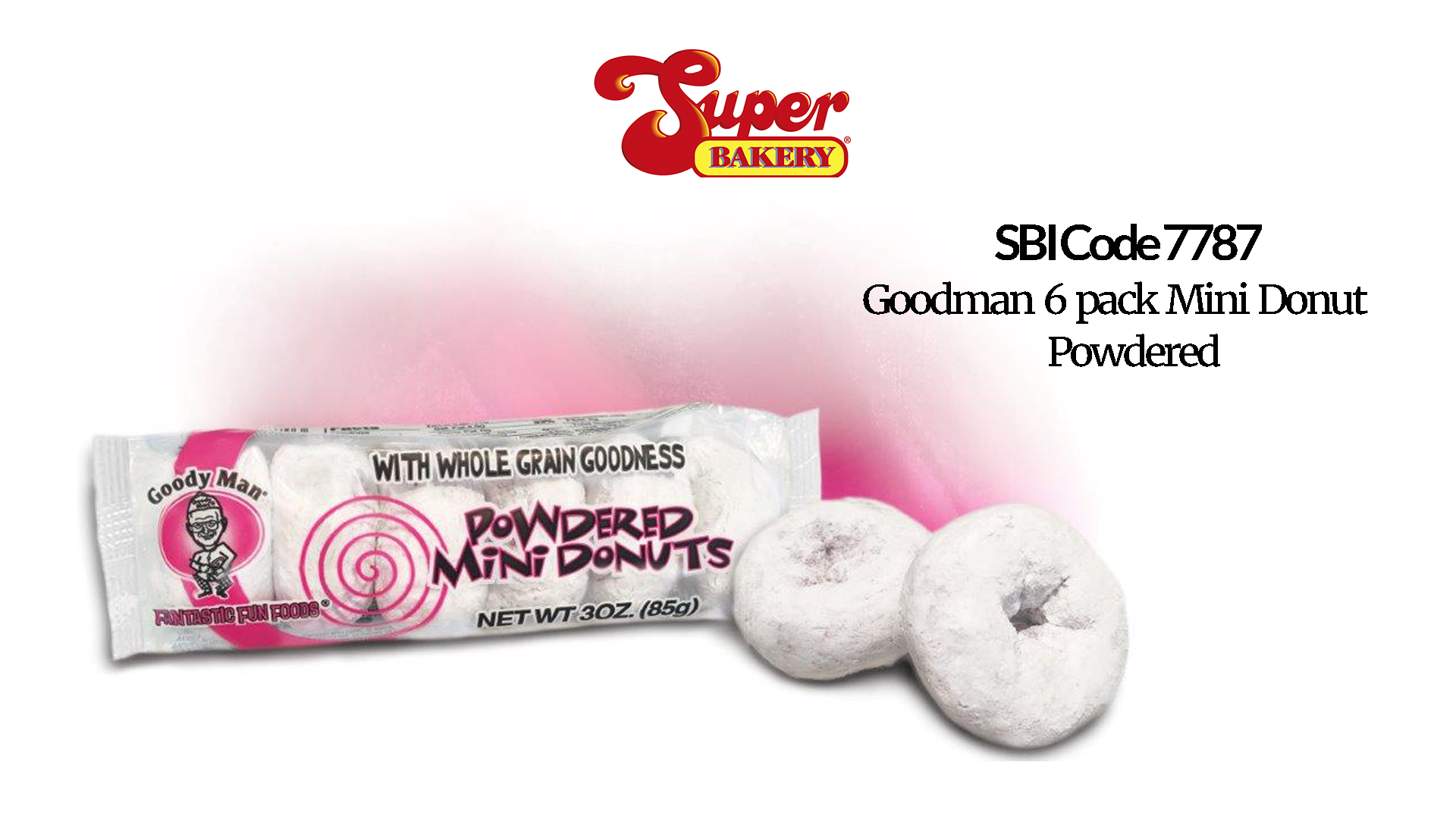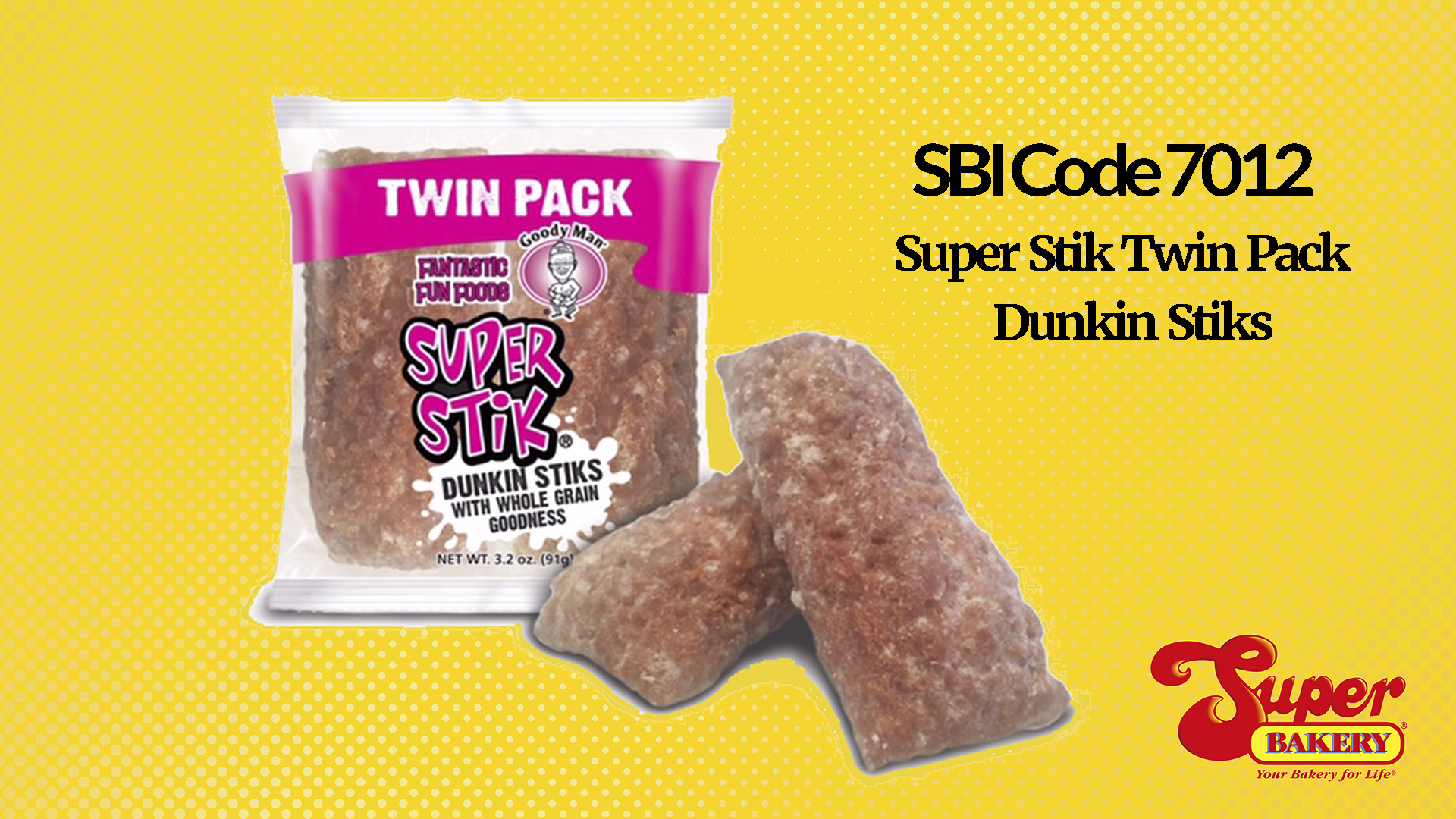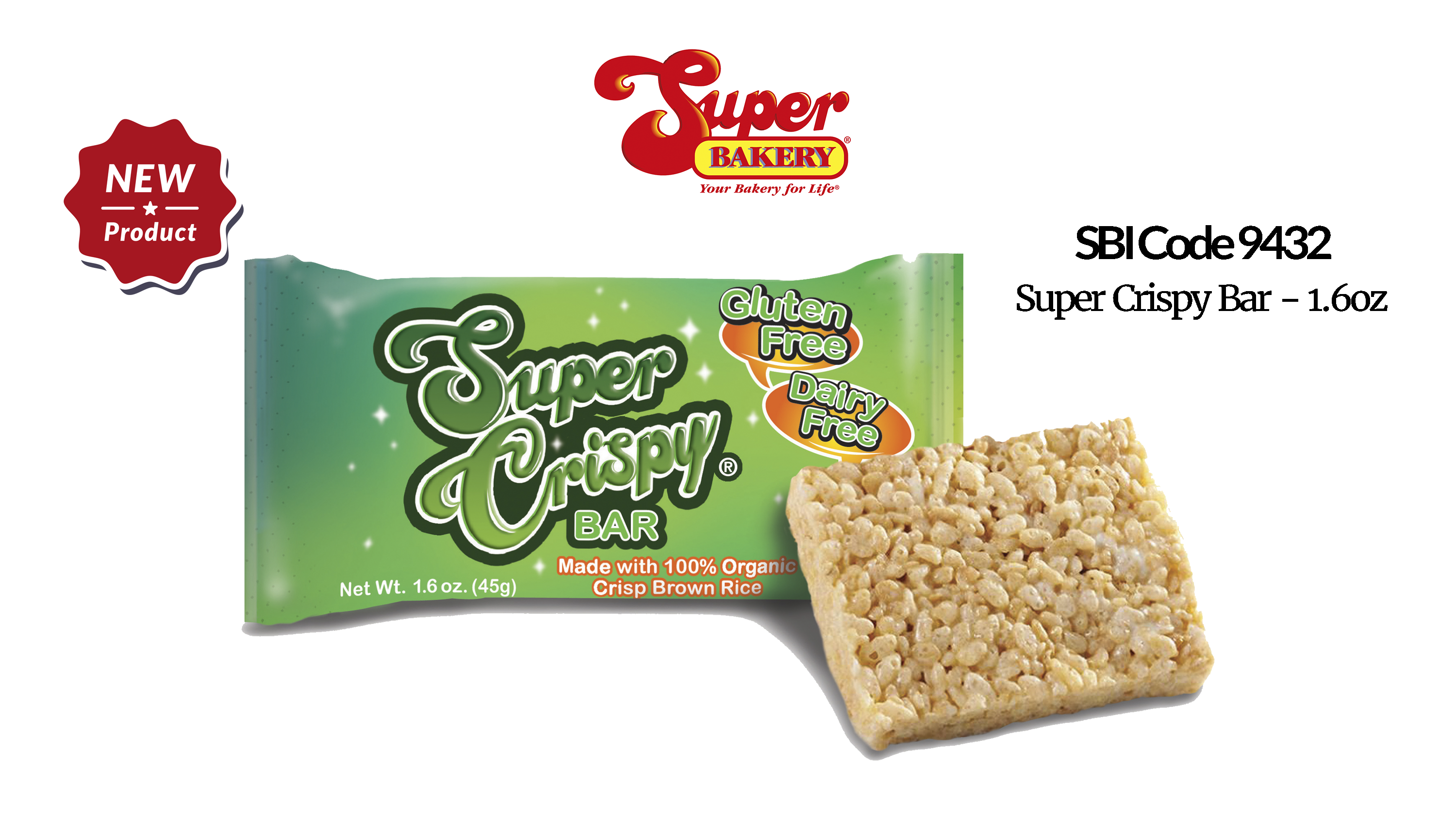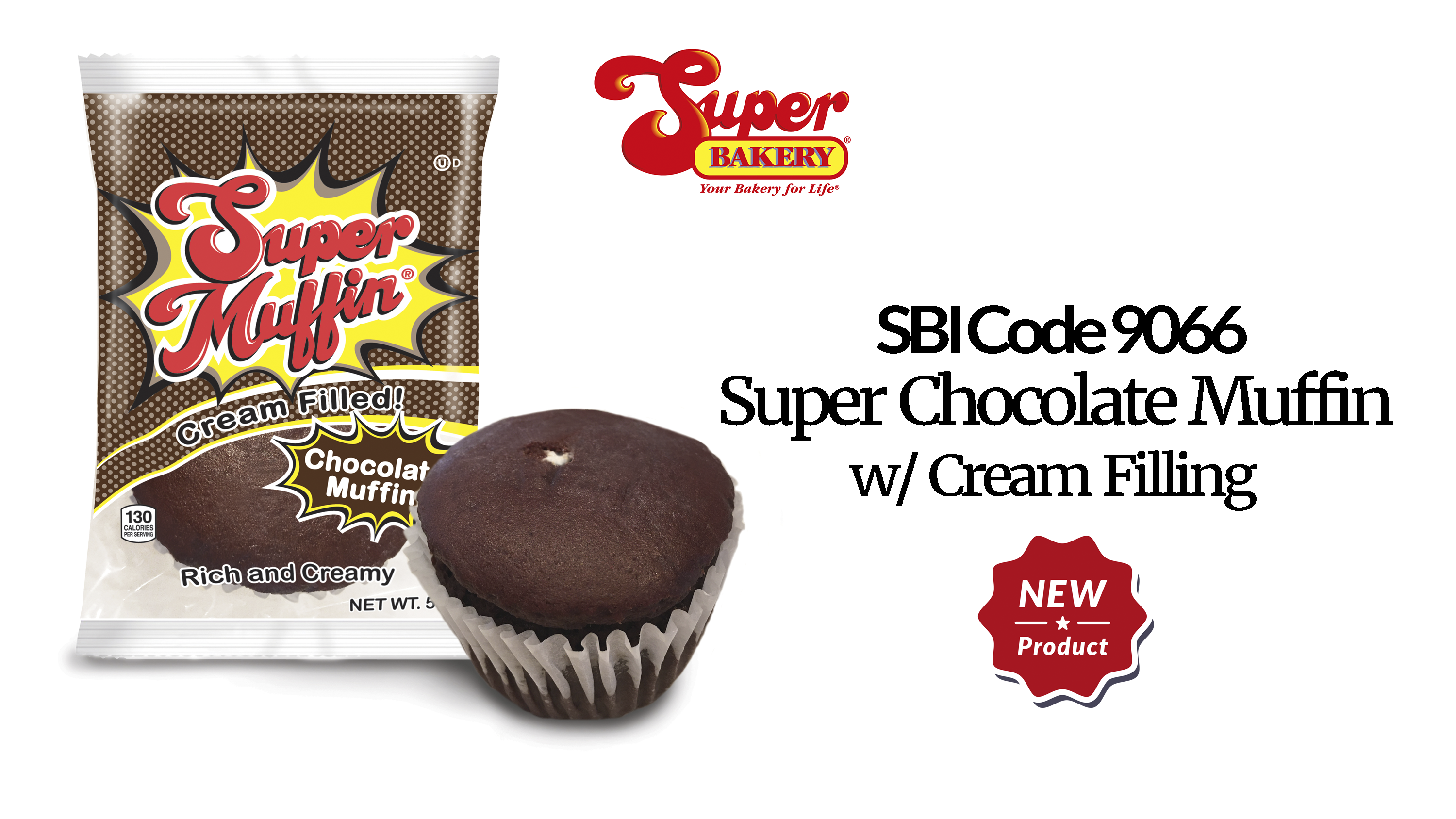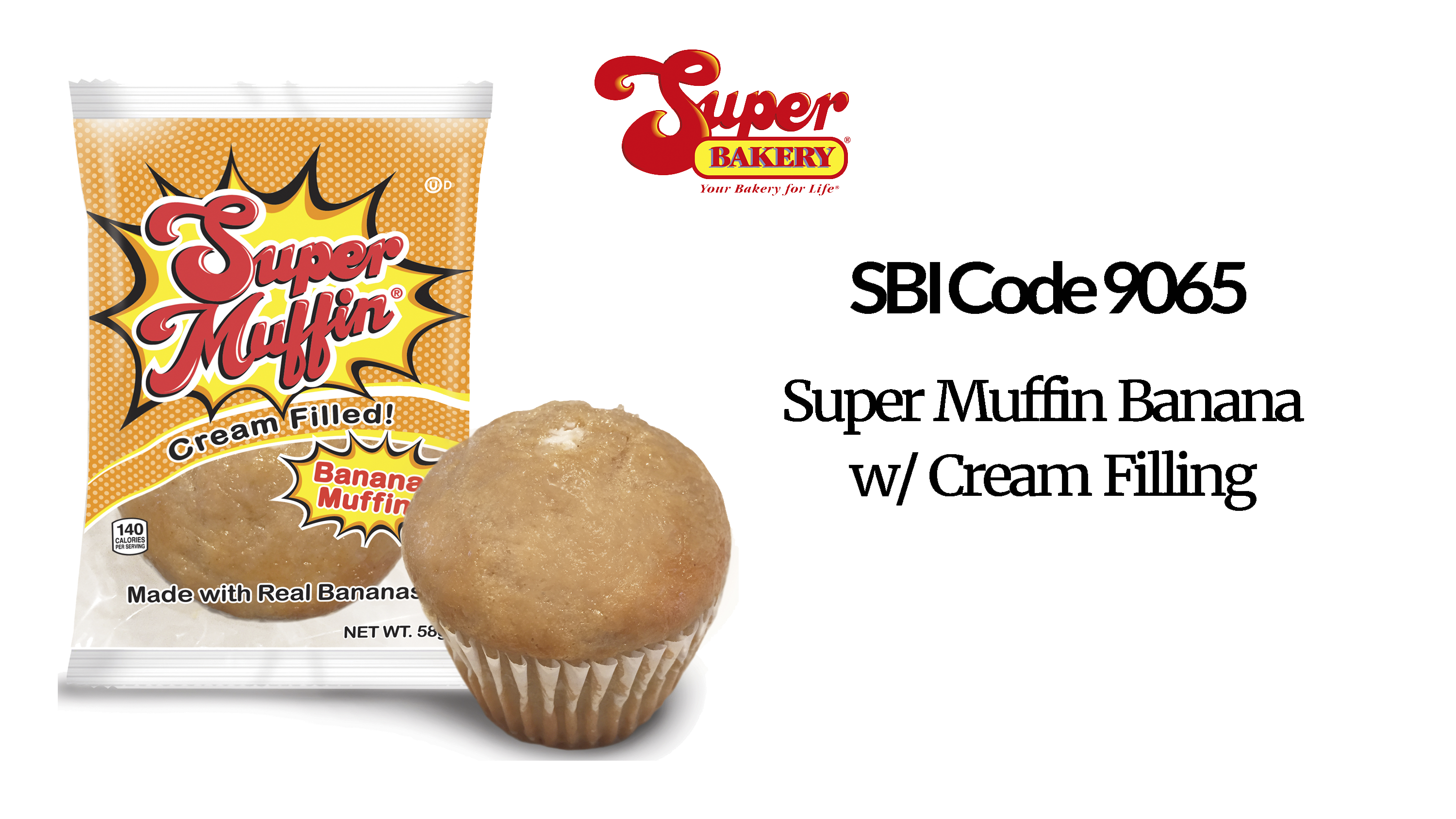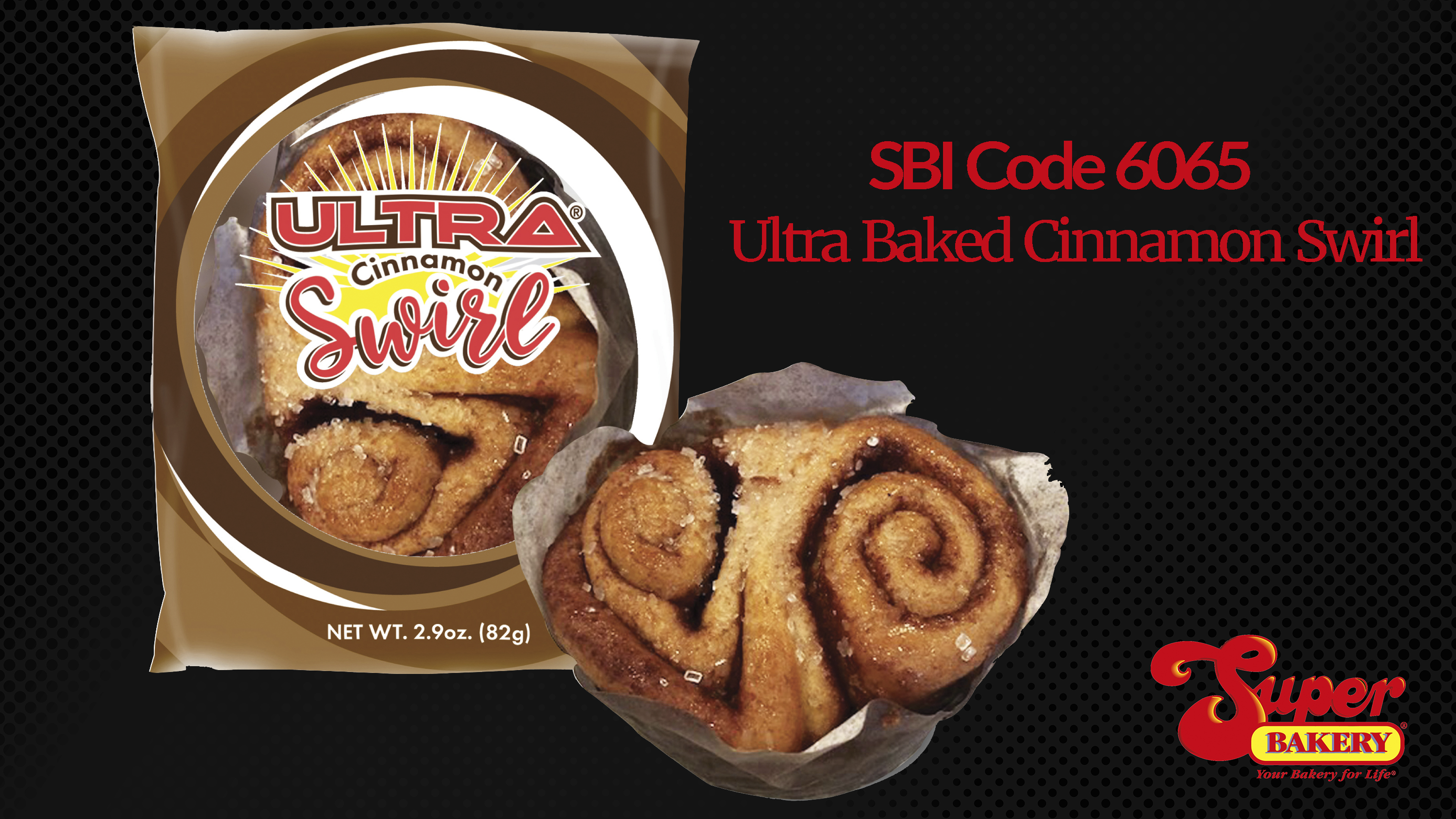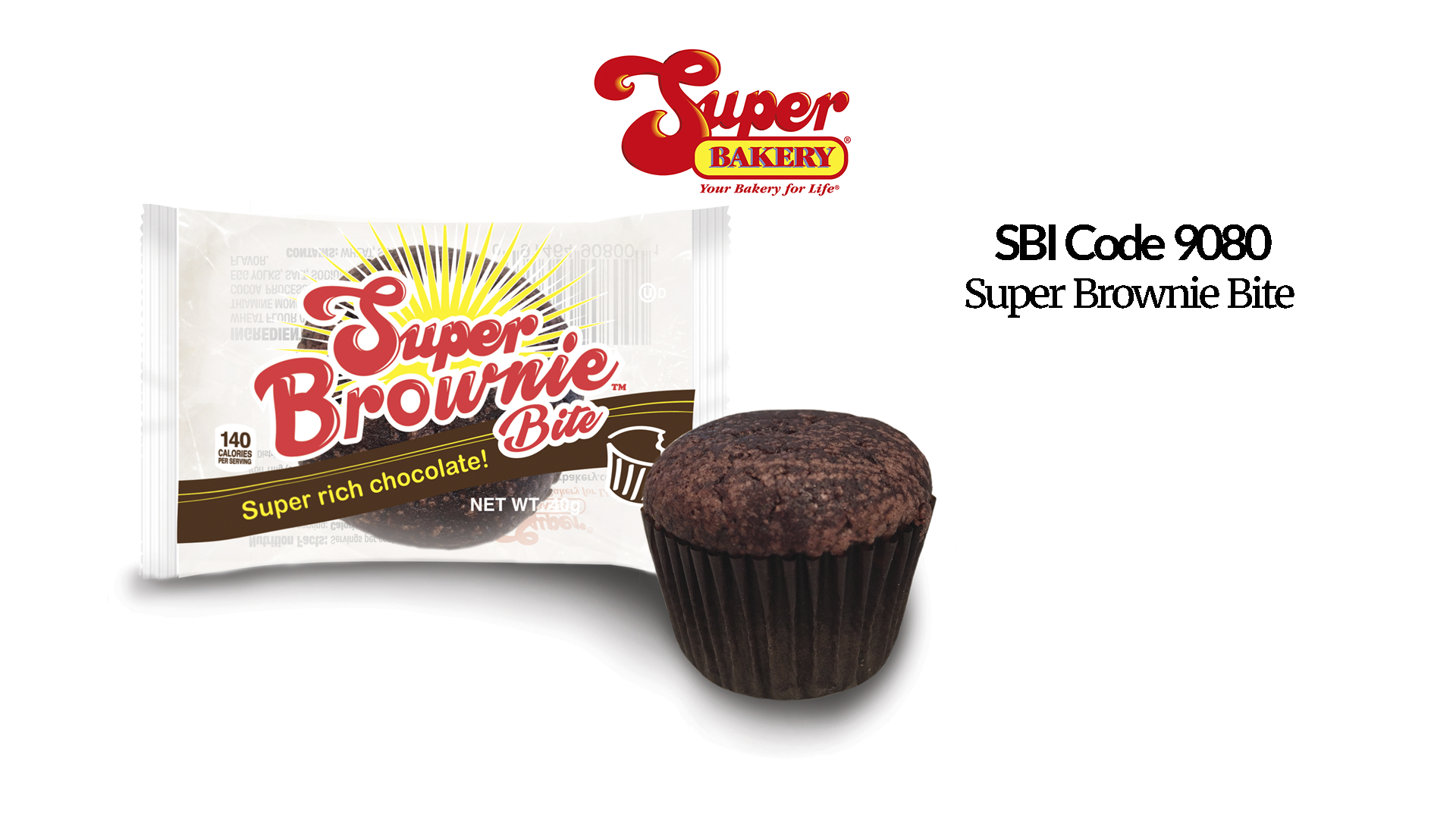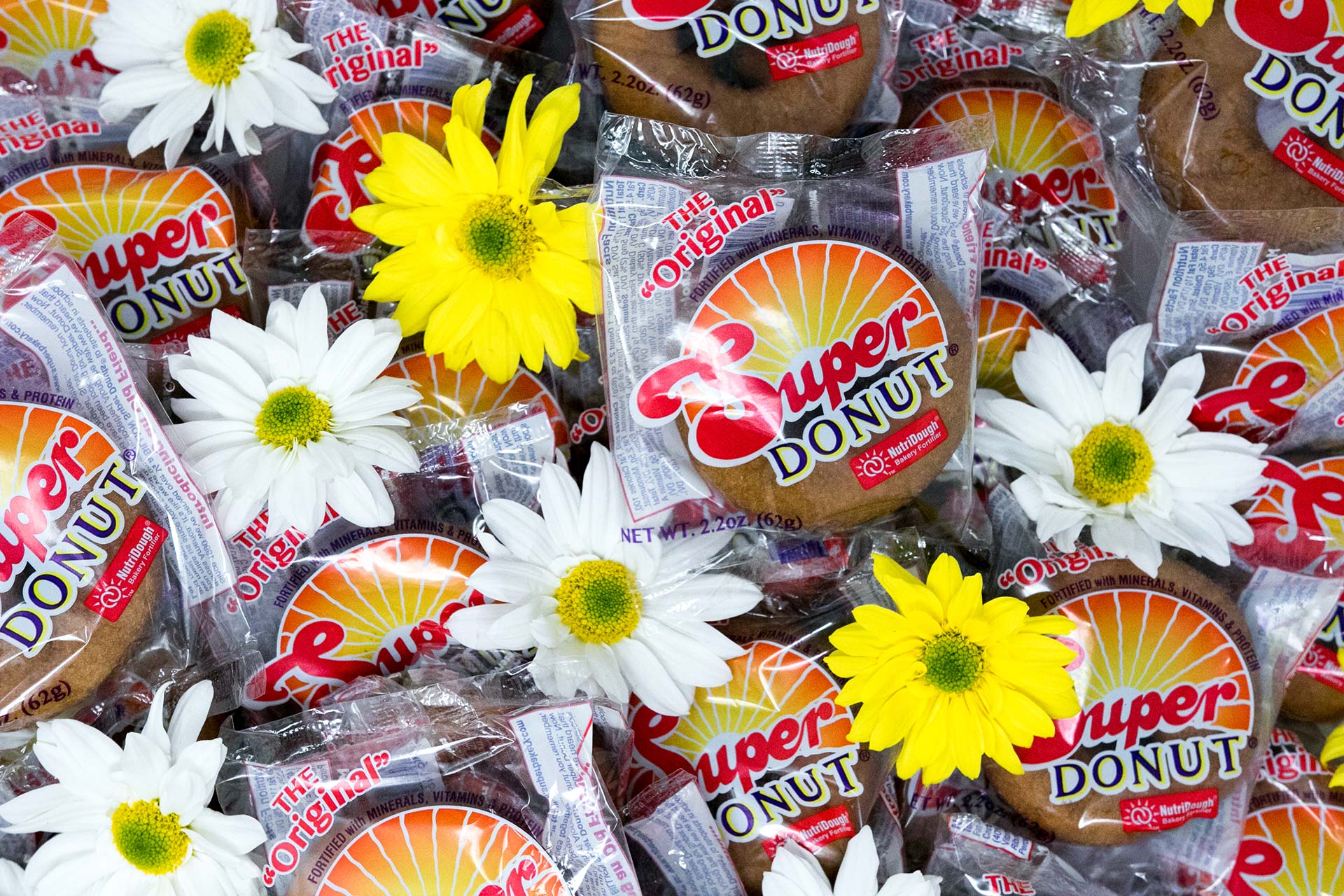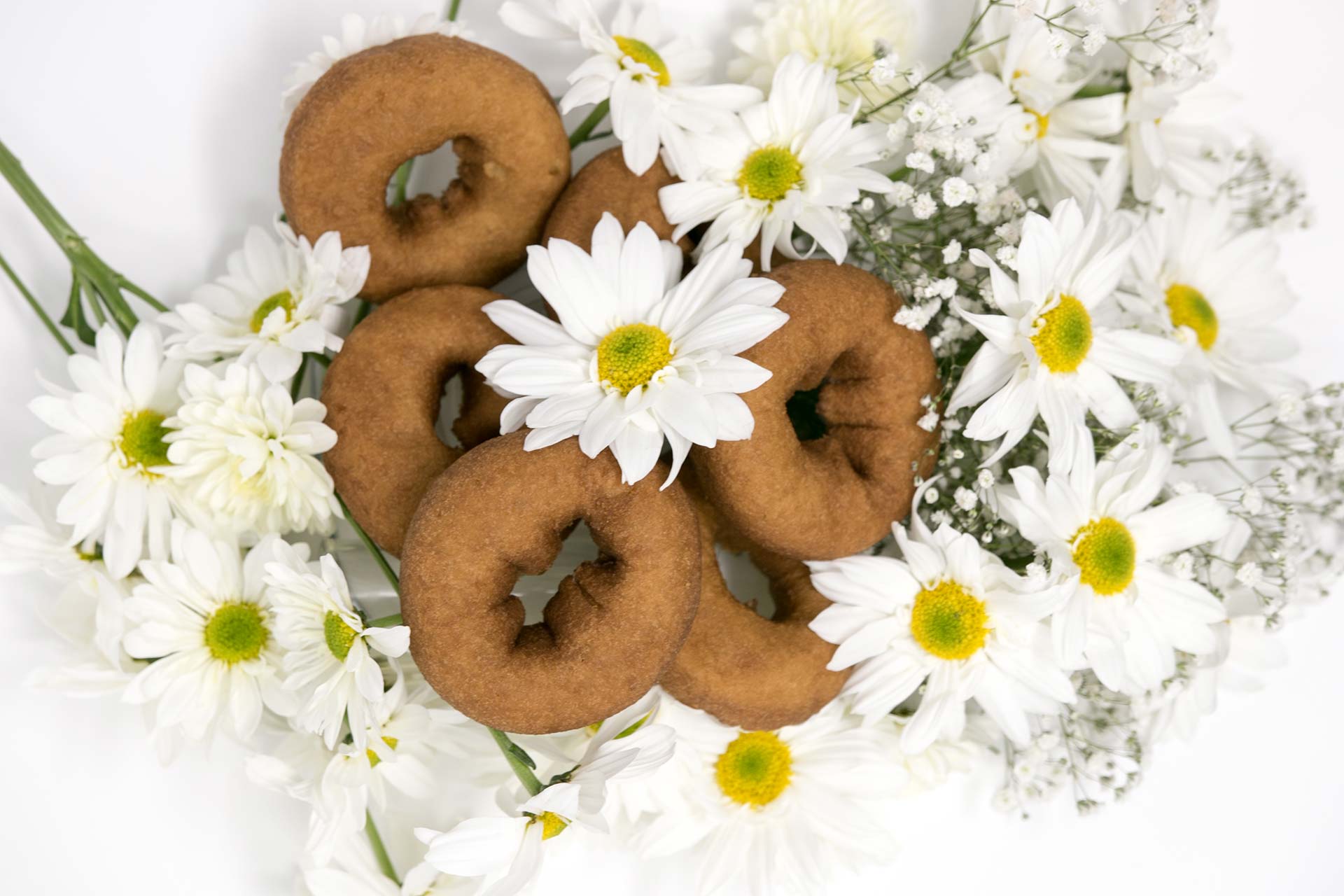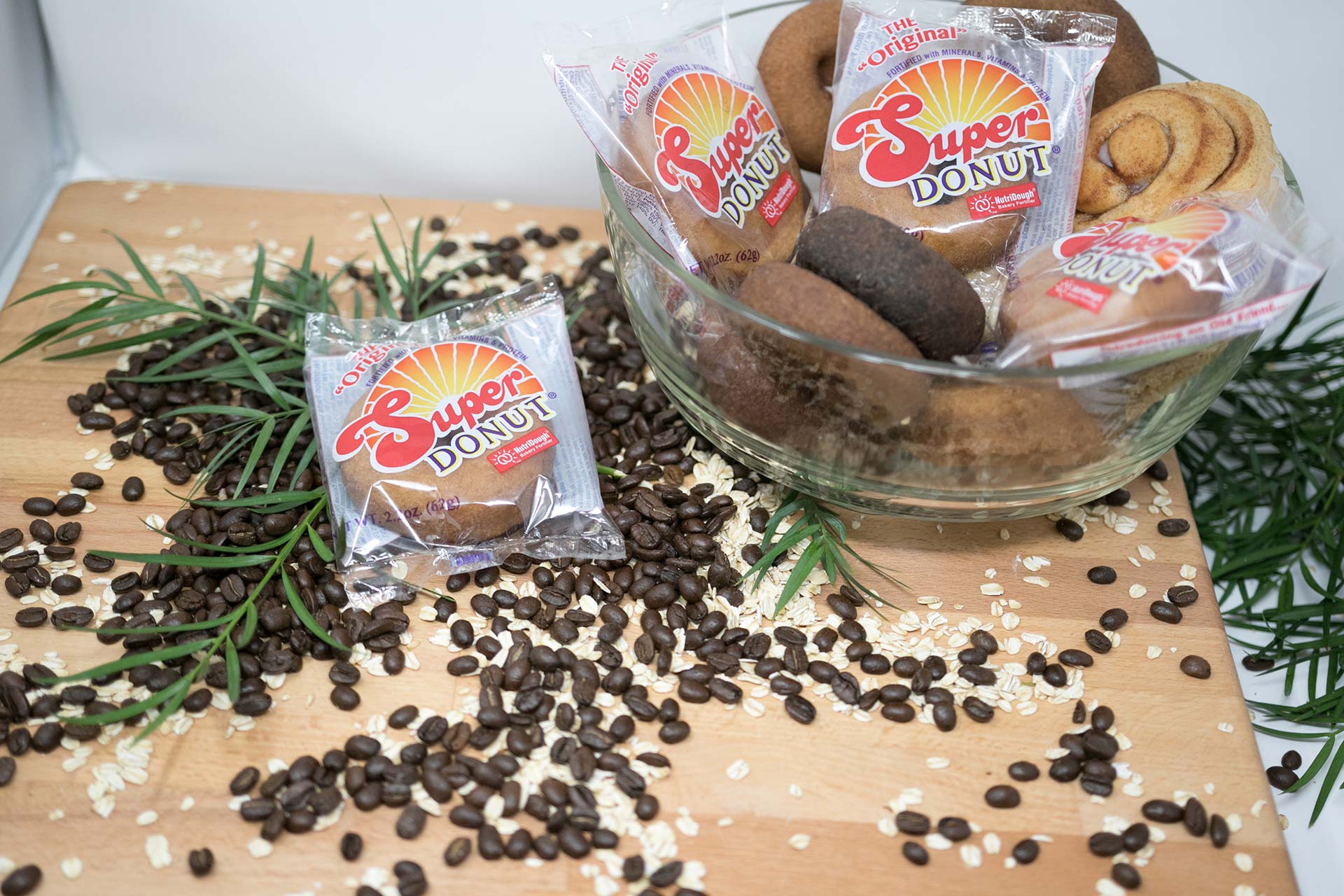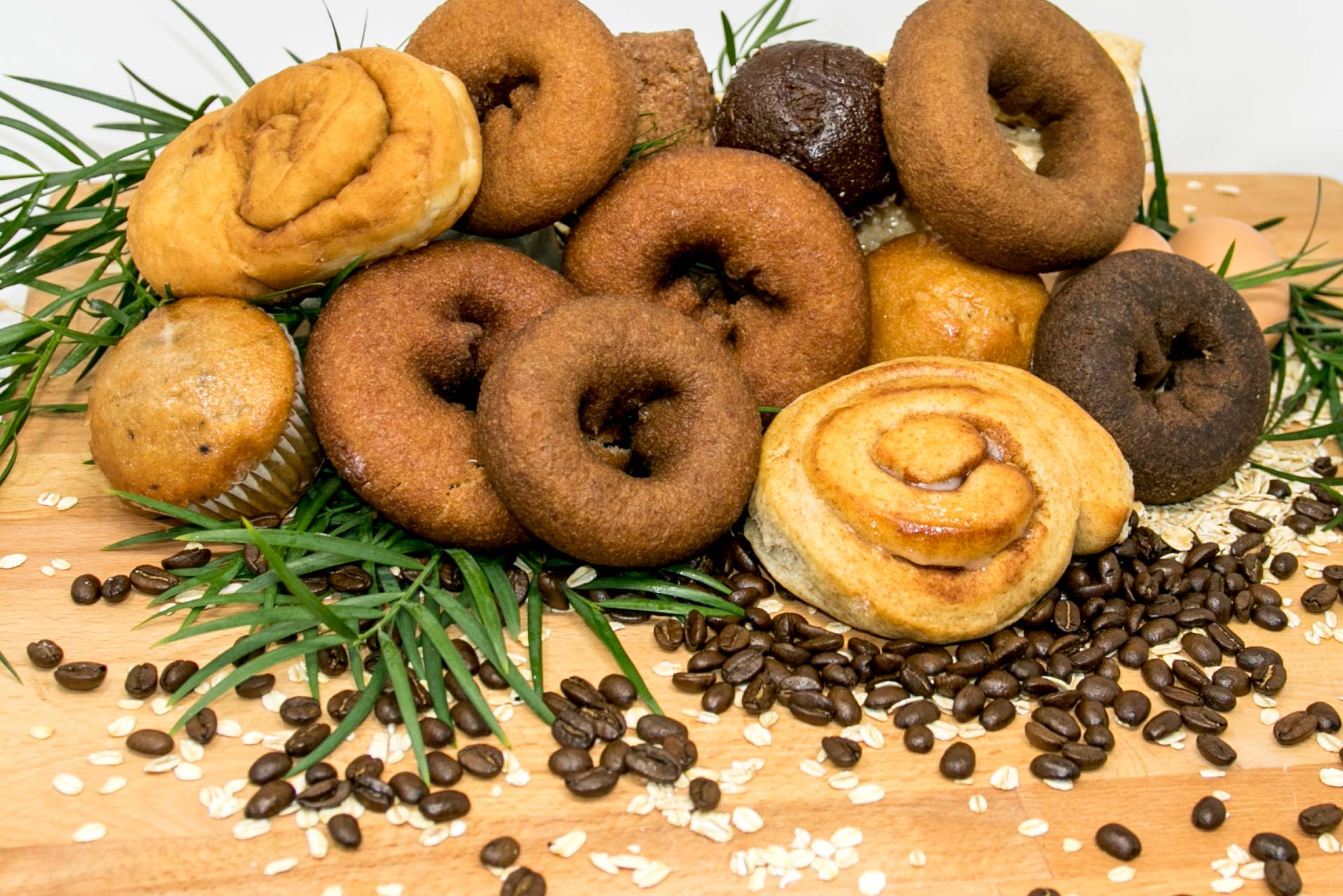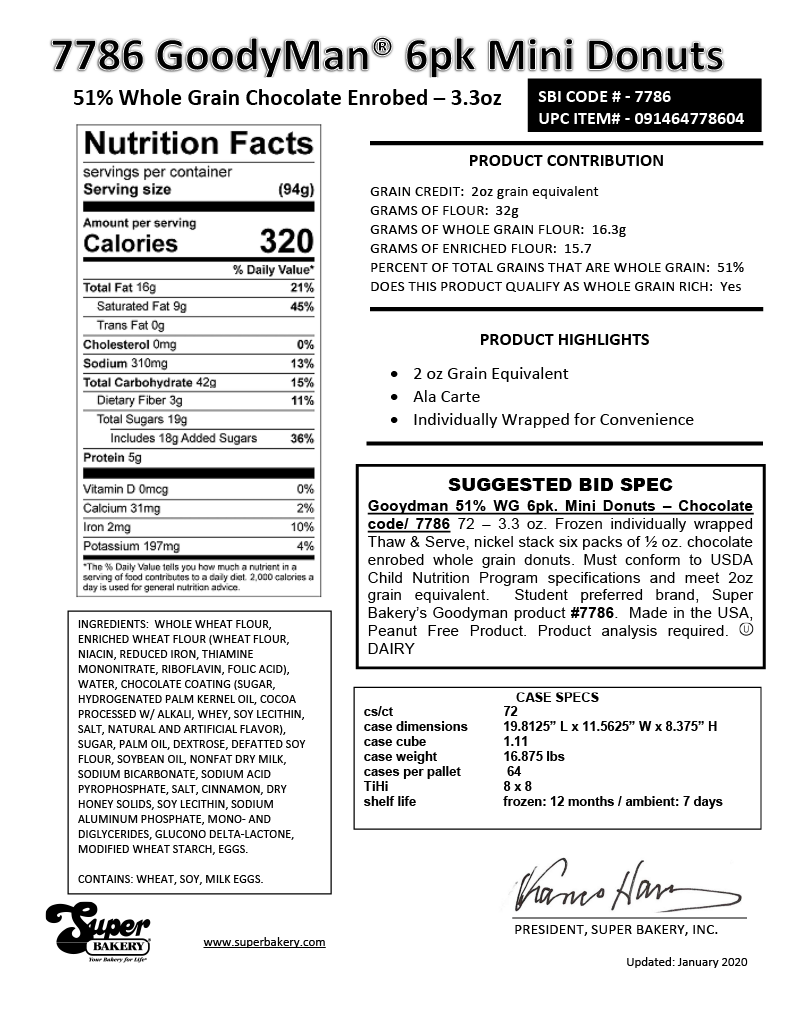 7786 GoodyMan 3pk Mini Donuts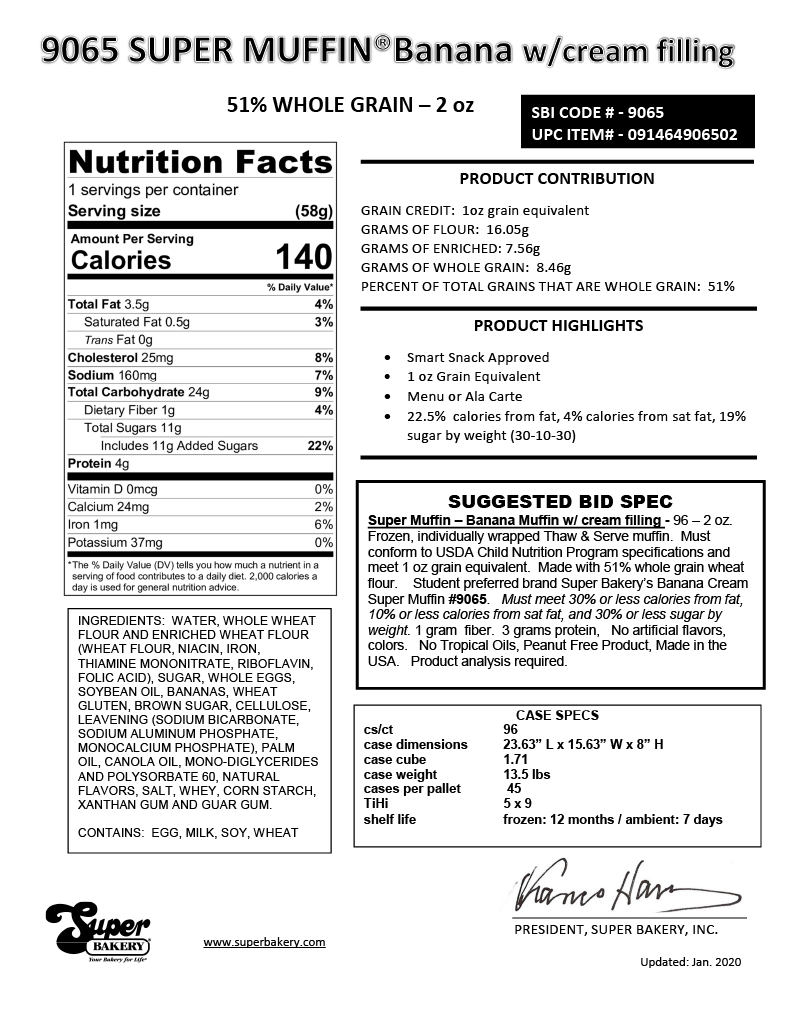 9065 Super Muffin Banana w/cream filling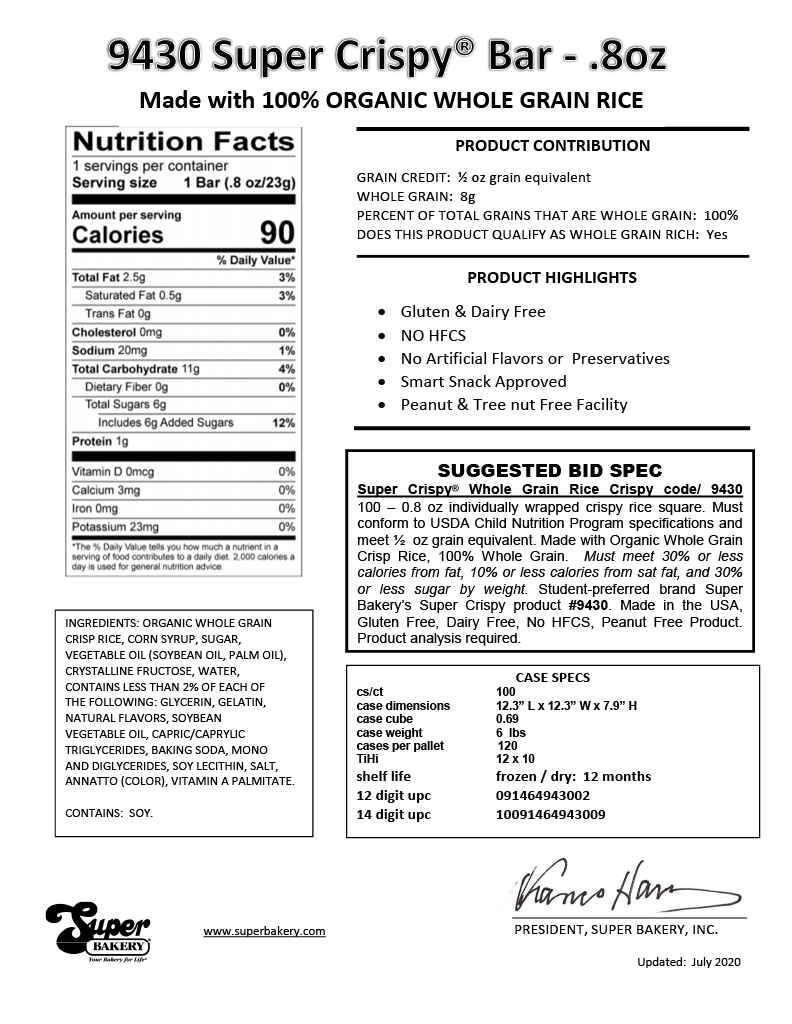 9430 Super Crispy Bar .8oz